Date: Monday 30th August 2021
Time: 6.00pm to 10.00pm
Please join us for our annual Janmashtami celebrations from 6pm onwards.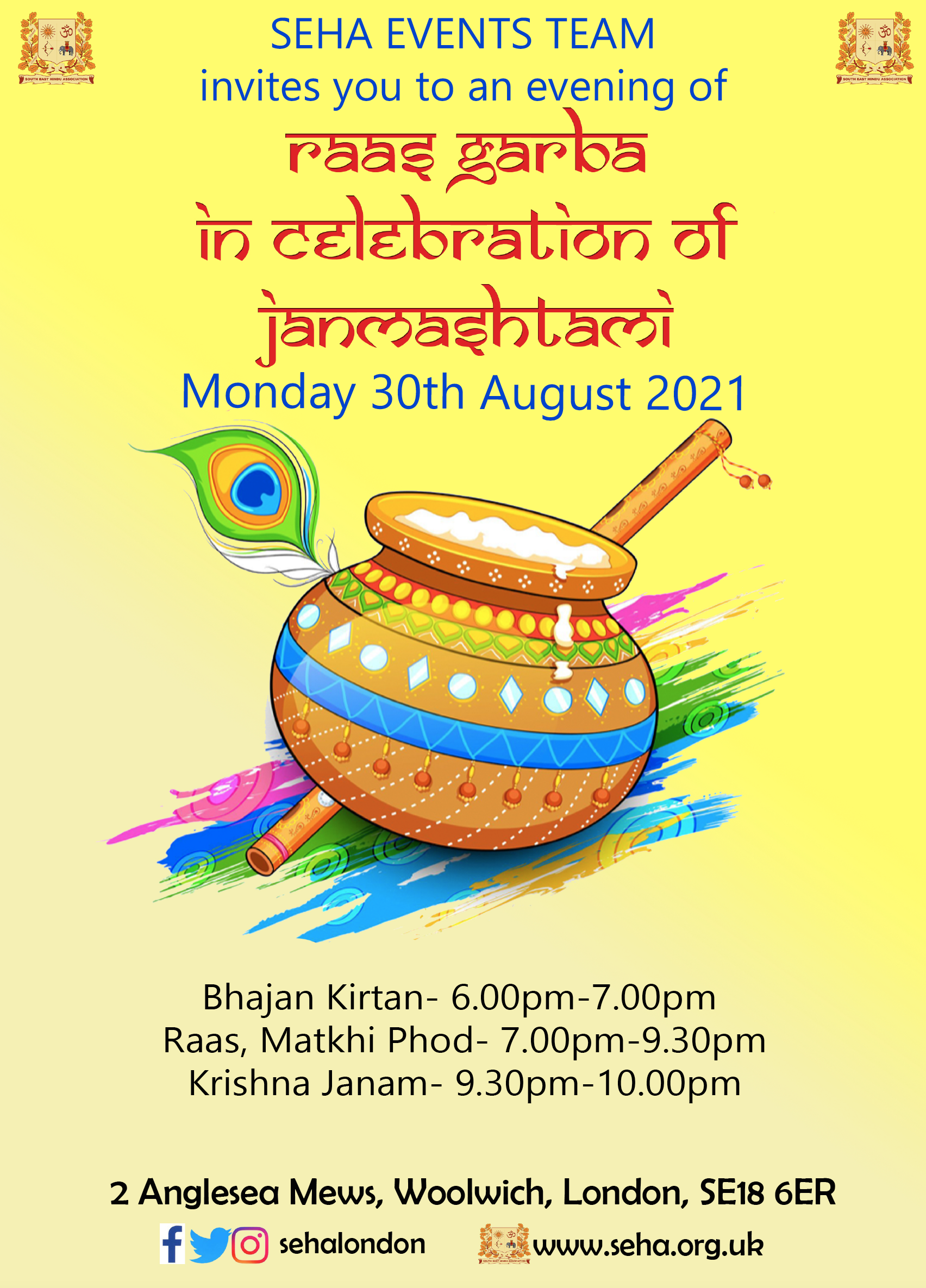 PLEASE DO NOT BRING ANY PRASHAD, FLOWERS, OR OTHER SUCH OFFERINGS.
Devotees may bring a small quantity of milk and water in their own containers for Shiv Ling.
Masks and social distancing are no longer mandatory, but we ask devotees be mindful and respectful of the choices of others.
We thank you for your understanding and look forward to seeing you for darshan.
Jay Shri Krishna!